Newsmakers Schieffer and Stahl Remember Wallace
We are sad to learn of the passing of a legendary media figure, Mike Wallace of
60 Minutes
. Wallace is one of those people we wanted to have at
Newsmakers,
but it just never worked out with schedules. We missed our chance there, but more importantly, the world will miss Wallace in his role as the ultimate investigative reporter. Our
Newsmakers
friend, and Wallace CBS colleague Bob Schieffer, announced Wallace's passing on
Face the Nation
yesterday morning. Fellow Newsmaker Lesley Stahl also remembered Wallace in a piece for FOX News. See links to both below. R.I.P.

Bob Schieffer announces Wallace's passing on
Face the Nation
http://www.cbsnews.com/video/watch/?id=7404660n&tag=morningFlexGridLeft;ftnImageStack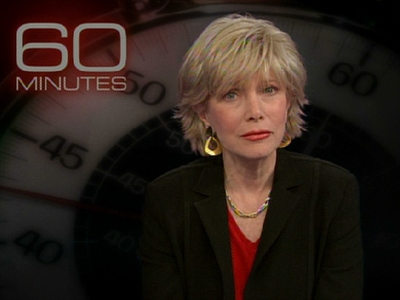 Stahl remembers Wallace on FOX News
http://foxnewsinsider.com/2012/04/08/60-minutes-lesley-stahl-remembers-colleague-mike-wallace/
Trackbacks